Unnamed Female NATO Diver (Operation Sabotage)
The Diver before Operation Sabotage.
Soldier
NATO Diver
Main Information
Gender
Female
Age
26
Home Country
United States
Side
NATO
Rank
Corporal
Appearance
Nationality
American
Race
White
Eye Color
Blue
Hair Color
Blonde
Skin Color
Light
Underwater Eye Color
Dark Blue
Underwater Hair Color
Dirty Blonde
Hair Length
Chest Length
Eyelash Length
Long
Height
5'5
Weight
130 lbs.
Combat Info
Weapons
Harpoon Gun, Combat Knife
Equipment
Yellow Dive Mask, Blue fins, Oxygen Tank
Confirmed Kills
0
Feats
Longest Underwater Breath Hold
32 Seconds
Average Run Speed
 ???
Average Swim Speed
4.1 MPH
Heaviest Lift
 ???
Final Info
Status
Killed in Action
Killed By
Clarissa McKnight
Cause of Death
Drowning
The
Unnamed Female NATO Diver
(November 8th, 1996 - Feburary 1st, 2023) was a diver in the NATO Navy who served in
Operation Sabotage
.
Life Before World War 3
Edit
It is unknown what her life was before World War 3.
Combat in World War 3
Edit
At some point after the Nuclear Attack on Los Angeles, the female joined the NATO navy as a combat diver. She participated in Operation Sabotage, where she attempted to stop SS divers from destroying the Panama fleet. She soon engaged Clarissa McKnight in underwater combat.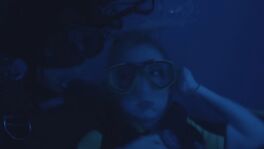 Fight vs Clarissa and Death
Edit
The girl managed to strike first, slashing Clarissa's air hose, depriving her of oxygen. However, Clarissa held her breath, and managed to steal one of the girl's knives and stab her in the foot. Distracted by pain, the girl clutched her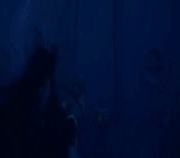 foot, but Clarissa came from behind, getting the girl in a tight chokehold. Clarissa ripped the regulator from the girl's mouth and breathed through it herself. Deprived of oxygen, the girl panicked, and let out a whole bunch of air. Her lungs empty, the girl lost consciousness from lack of air. She then drowned seconds later.